Optimizing Efficiencies
RETURNS MANAGEMENT & REPAIR
DATA CENTER SERVICES
LOGISTICS SERVICES
Differentiators
For over 30 years, PALCO has developed technical product expertise across multiple markets, from enterprise hardware to consumer electronics.

Personalization & Flexibility

In addition to providing consistent processes to guarantee supply chain predictability, we personalize all programs to meet the specific business needs of each client from pick, pack, and ship to advanced level troubleshooting.

Our process development, product troubleshooting proficiency, and quality standards lead to higher repair yields for maximum profit recovery.

Our time-tested reverse logistics data acquisition, management, and reporting software SOLOMON2 offers a scalable solution to proactively manage the post-sales supply chain, enhance existing revenue streams, identify new revenue-driving opportunities, and boost profit margins.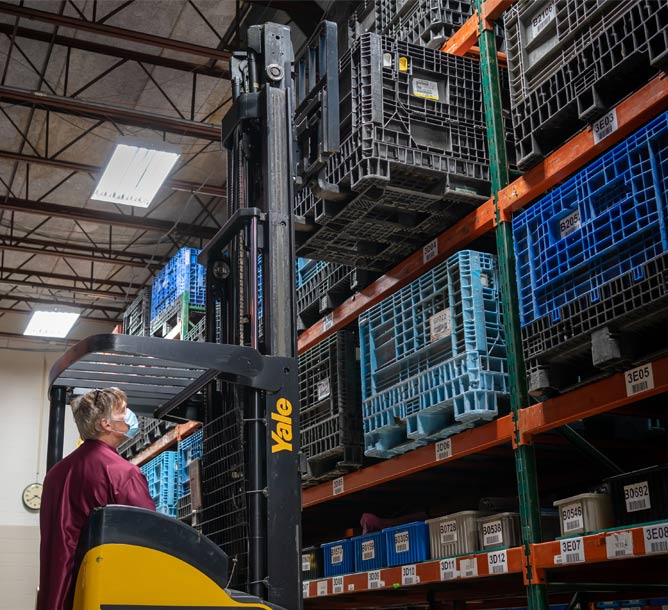 PALCO is a global reverse logistics company providing unmatched support to Fortune 500 companies and more. Our team utilizes tailored process models to deliver optimal post-sales customer experience and service performance.
Certifications
PALCO is classified as a tier 1 diversity owned company as well as a nationally certified Women's Business Enterprise (WBE) by the Women's Business Enterprise National Council WBENC and state of Alabama certified by The Alabama Department of Economic Community Affairs Office of Minority Business Enterprise.