Retail & Consumer Electronics
Growing Avenues
The retail industry has experienced a surge in returns due to the growth of e-commerce in the past decade. In fact, Deloitte reported a 33% increase in the return rate of overall retail sales. This underscores the importance of retailers instituting a robust reverse logistics supply chain management process to remain profitable and efficient.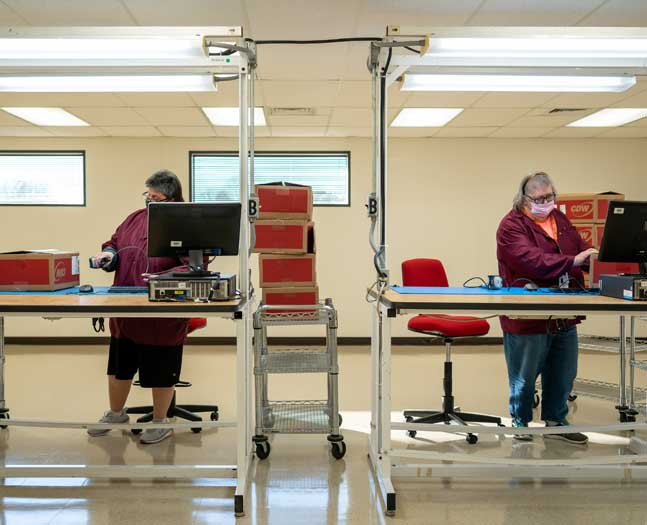 Streamlined Value
PALCO manages returns for consumer electronics OEMs and some of the world's largest retailers. We analyze return programs and customize options to include returns processing, testing, repair, and refurbishing products to optimize the product lifecycle. We help clients organize, manage, refurbish and dispose of returned merchandise. We depend on our technical expertise, software flexibility and deep process development skills to manage returns quickly and maximize profits.
We know that return policies are different for every retailer and they each have their own specific process combining e-commerce and brick-and-mortar stores. PALCO knows how to manage these processes to reclaim as much value as possible for each unique product. We know the manufacturer and supplier agreements to be more efficient in managing the returns process. If executed properly, returns management can increase revenue and increase customer loyalty while improving the experience to be hassle free and easy to use. Customers expect excellent customer service and partnering with PALCO ensures their needs will be met.