Rooted in Telecommunications
Although PALCO currently serves multiple technology hardware and retail segments, our roots are in the telecommunications industry, having spun out of GTE Communications in 1986, now part of Verizon.
PALCO has provided tailored solutions to telecommunications OEMs for decades, evolving in tandem with the technological advancement of the industry from pay phones to cellular handsets to carrier-grade fiber optics technology.
Due to our unique position, experience, and history, PALCO is one of the premier reverse logistics, testing, and repair providers for the telecommunications industry, serving OEMs, Carriers, Value-Added Resellers, and Third-party Maintenance Providers.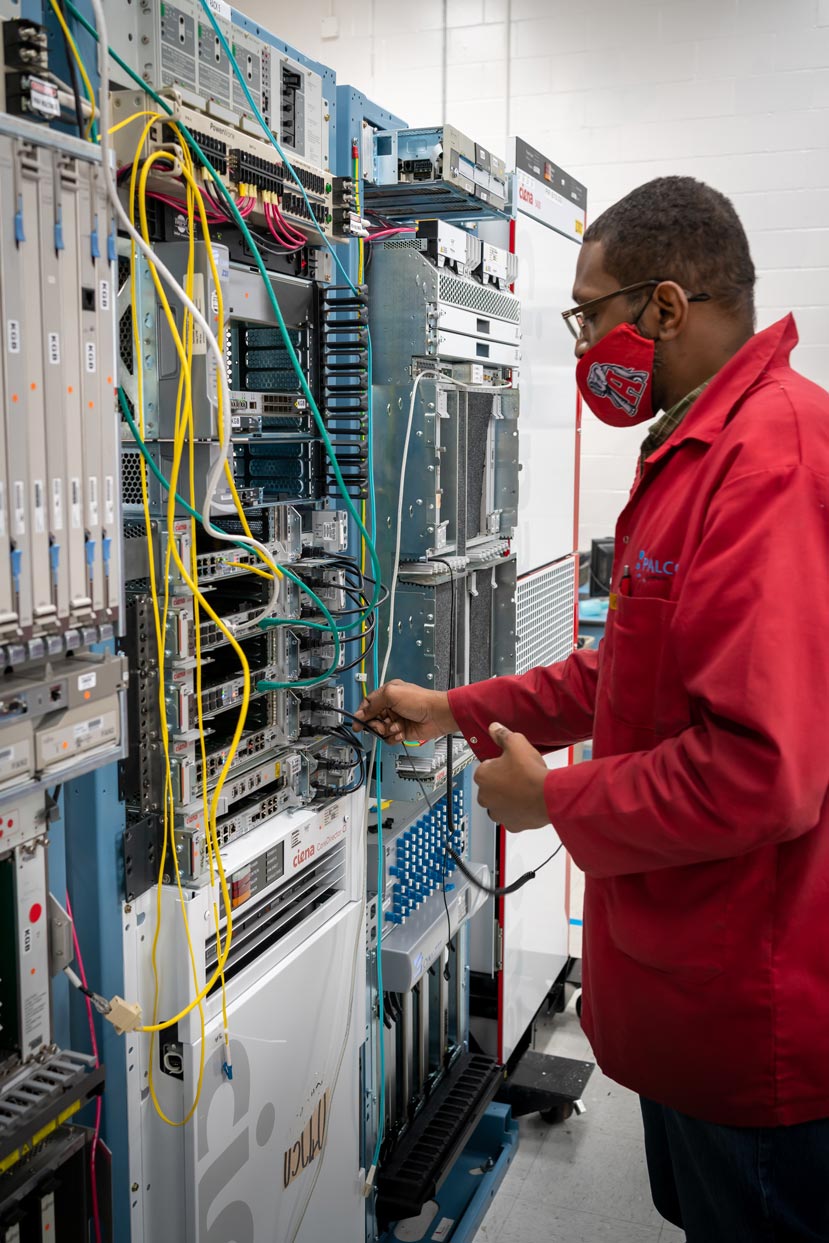 Decades of Experience
Our technical expertise, proprietary software systems, onsite engineering lab, and operations are optimized to meet the most demanding SLAs.  PALCO's engineers and technicians have decades of experience troubleshooting, testing, and repairing carrier-grade products from OEMs like Cisco, Ciena, Nortel, Alcatel-Lucent, Nokia, Fujitsu, ADTRAN, and Infinera and consumer products from OEMs like Apple and Samsung.
In today's world, millions of businesses rely on uninterrupted connectivity to operate efficiently and deliver exceptional customer experiences. PALCO is the right partner to enable telecommunications companies to deliver on this promise to their customers.